Dental Staff
All professionals at Walker Dental maintain the highest levels of accreditation and pursue ongoing education to stay abreast of the latest trends in the dental field. Read on to learn more about our staff's experience and training.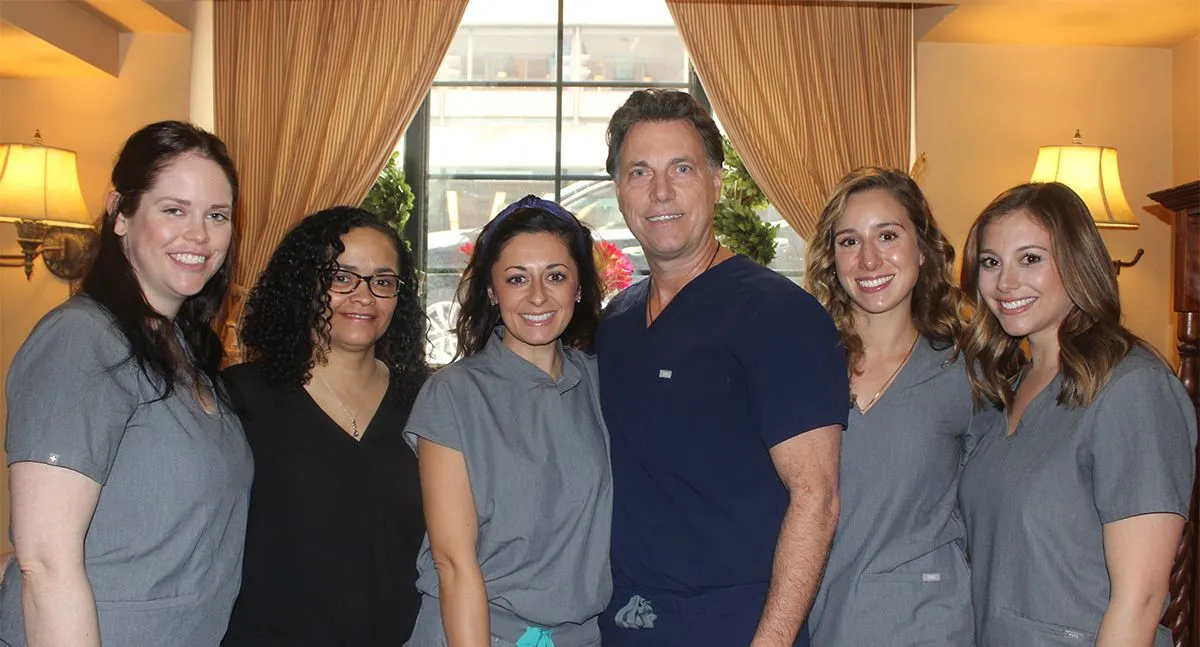 D.M.D.

Dentist

Dr Walker is committed to understanding the needs and desires of each patient and takes great pride in providing the best dentistry has to offer while creating and /or maintaining every personalized smile. He believes in practicing Minimally Invasive Dentistry and is committed to practicing by the adage ' first, do no harm'. Eric has always been passionate about incorporating the latest in dental procedures, concepts and technological advances for his patients. He graduated with honors from Tufts Dental School and has been named one of 'America's Top Dentists' by the Consumers Research Council of America. His devotion to excellence is reflected in his enthusiastic commitment to continuing education and the practical application of proven cutting edge concepts and techniques. 

RDH

Dental Hygienist

Katie is a Registered Dental Hygienist. She grew up in Mattapoisett,MA in a family of eight siblings. She attended Mount Ida College and graduated in 2009 at the top of her class. Since then she has been committed to preventing dental disease and promoting good oral health to the patients at Walker Dental. Her passion and love for the profession are expressed to each and every patient. She is CPR/AED certified and has her permit to administer local anesthetics. She has experience in working with pediatric, geriatric, special needs and periodontal patients.

Her goal since graduating has been to do a mission trip to help people in need of dental care. Katie stays on top of implementing the latest technology in dental hygiene for the patients here at Walker Dental by attending Dental conferences and taking continuing education courses.

RDH

Dental Hygienist

Erin has been a registered dental hygienist since 2009 and has been with Walker Dental since 2015. She holds an Associate's Degree as well as a Bachelor's Degree in Dental Hygiene from Mt. Ida College, graduating at the top of her class and receiving the Dental Hygiene Faculty Award.

Erin continues her education by attending dental conferences and staying current with her CPR/AED certification, in addition to her local anesthesia permit. She has also taken courses in humanitarian assistance and disaster relief and has traveled to Haiti and Nepal to provide dental care to those in need. Additionally, Erin works to provide dental services for pediatric and special needs patients on the weekends.

Erin strives to make patients feel comfortable and is committed to providing outstanding oral healthcare.

RDH

Dental Hygienist

Marissa is a Registered Dental Hygienist. She has been practicing at Walker Dental since 2011. She graduated from Mount Ida College in 2009 with an Associate of Science Degree in Dental Hygiene. While she worked part time as a Hygienist , she was able to complete a Bachelor of Arts and Science degree in General Studies in 2011. Marissa is CPR/AED certified and also has her local anesthesia permit.

It is important to Marissa to provide the best quality dental care while ensuring advanced comfort for her patients. She enjoys providing a happy and relaxed dental experience for all patients, especially if some have negative feelings toward the dental field.

She is always focused on continuing to expand her skills and knowledge by attending dental conferences and taking coursework. Her easy going personality allows her to connect to each patient individually, whether they be pediatric, geriatric, periodontal, or special needs.

Office Manager

Gina has worked in the dental field for 30 years and is very knowledgeable of the day to day operations to keep the office running smoothly. She enjoys the interactions with patients and being able to help them with their concerns. She is married with 2 daughters and enjoys traveling, cooking and spending time with family and friends.